After downloading and running the HomeGuard setup program, you will be presented with these steps:
1. Choose Install Location: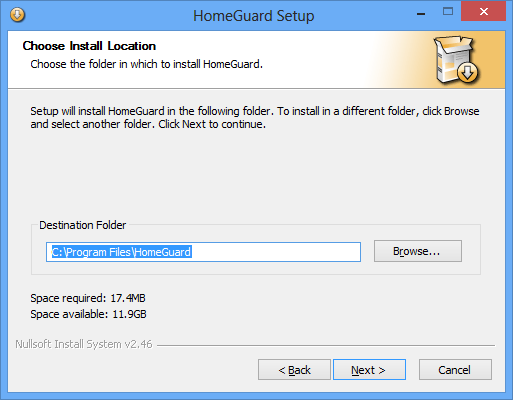 This folder will be protected, no files can be moved or deleted from it unless you use your password to stop or uninstall HomeGuard.
2. Shortcuts: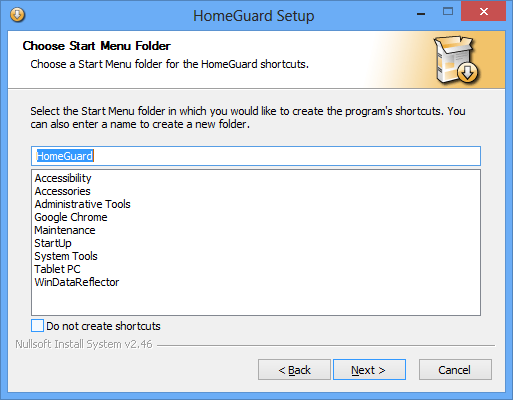 This will create a shortcut for the HomeGuard Viewer in the start menu folder of the currently logged on user only, it won't show for any other user and it is password protected. If you don't want start menu shortcuts check the 'Do not create shortcuts' box.
3. Choose a password: