Why Block Ads
Ads are not only annoying clutter that disfigure web pages and ruin your web surfing experience. They are also a huge breach of your online privacy. Many websites use scripts and "cookies" to track your activity across the Internet and show you relevant ads. This means advertising companies are logging your web activity, and sharing it with other firms, without your consent. This is how different websites keep showing you similar ads about products or services you've recently been researching.
Adverts can also come in the form of video or flash banners that contain inapprorriate porn or other annoying content that you'd rather not see and not waste your bandwidth and computer speed downloading it in the first place.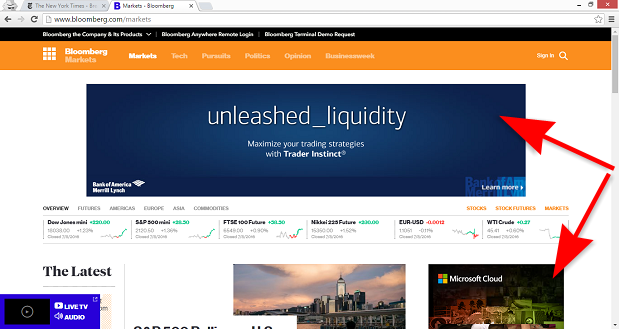 Before blocking ads.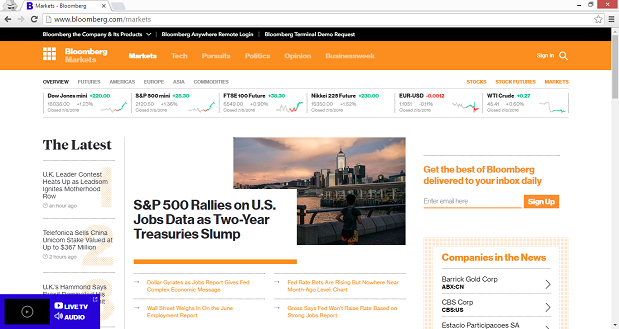 After blocking ads with SprintWork.
How Do Ad Blockers Work
Most ad blockers analyze web pages' content to detect and block advertising. Usually by parsing the web page's code and scripts and search for specific patterns that are common with ads. And by downloading and comparing image dimensions and positions to known ad patterns.
How Does SprintWork Block Ads
SprintWork is originally designed to block online and offline distractions and games, however, its powerful web blocking engine can be leveraged to effectively block all ads and tracking servers at the same time. SprintWork works by blocking known advertising servers and URLs with known ad patterns before they are downloaded. This saves the bandwidth and computer resources used to download and analyze advertising scripts and images and will, in addition to blocking all kinds of video, image and textual ads, considerably increase your Internet surfing speed and protect your privacy.
Setting up SprintWork to Block Ads
The following steps shows how you can block all ads and tracking code in all web pages, including Youtube video ads, flash adverts and any kind of advertising.
1. Download and install SprintWork. (Setup file is available
here
.)
2. Download the following SprintWork block list file (right click and Save As):
3. Open SprintWork Viewer, go to "Blocking Settings" and choose a secondary website blocking list then import the block list file as shown below.