Monitor and Block File Printing, Moving and Deleting
Protect Against Data Loss and Theft by Controlling File Transfer
File Monitoring and Blocking
Disable moving, renaming and deleting of files and folders by name or by extension.
File Printing Blocking
Track and prevent unauthorized use of printers by recording printed file names and time of printing and users.
Screenshots of File Operations
Record screenshots of file moves, deletes and prints.
External USB Drives Blocking and Monitoring
Block reading and writing of files to USB drives except to certain users and at certain times of day.
Block File Downloads
Complete protection against unauthorized file transfers by blocking the download of files by type, including exe, msi, video files or any file type.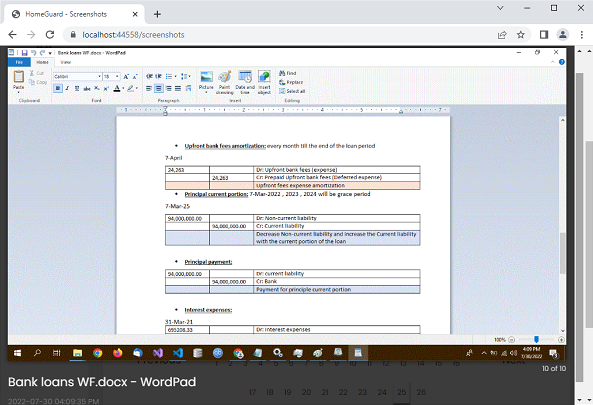 Printed files captured by HomeGuard Screenshot Recorder

Printed files, blocked and allowed.
Manage and Track File Transfer Online and Offline
HomeGuard's powerful content filter gives you complete control over content accessed on the Internet as well as local file tranfers. You can block file downloads by extension or based on their content through keyword filtering. You can also lock certain local folders and protect them against moving, renaming or delete.
Lock Down Your Computer and Prevent Any Data Leaks
Complete control over data transfer to and from your machine. HomeGuard web filter monitors and blocks file uploads and downloads either entirely or based on certain rules. HomeGuard also blocks reading and writing to USB drives as well as file printing.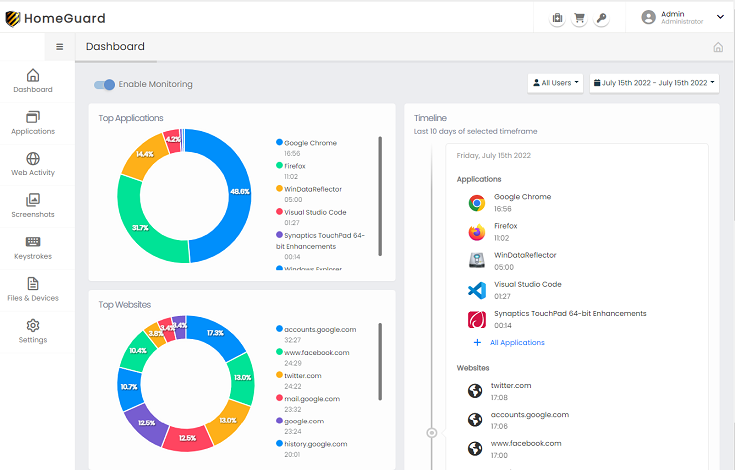 More Than Web Filtering and Parental Controls
Two Layers of Monitoring and Security
HomeGuard by default records web browsing history and gaming sessions and it can also prevent deleting and moving any folder of file which can be used to block clearing browsers' cache and history and also the list of recently opened files in Start Menu or in any application's "recent files".