Protect your family from pornography and all harmful content online
HomeGuard monitors all web activity and automatically blocks all porn content in web pages and search engine results. Porn content filtering is page specific and, in addition to blocking all pronographic websites, blocks inappropriate content in otherwise unharmful websites like newspapers, blogs and magazines while allowing access to all other web pages of the same websites.
HomeGuard Porn Filter offers complete protection against the dangers of the Web with a multitude of monitoring, blocking and time restriction features for controlling the use of Internet, computer and applications/games.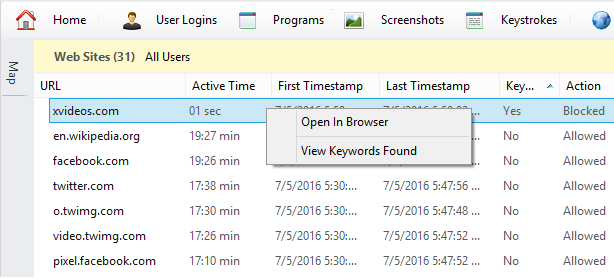 Stealth System-wide Monitoring and Blocking of Inappropriate content
Porn is quietly blocked in all web browsers and all Internet applications, like Torrent clients and Streaming Media Players. HomeGuard doesn't show up in Task Manager or Control Panel. It cannot be bypassed, disabled or uninstalled unless the admin password, chosen during installation, is used.
By default HomeGuard doesn't show any warnings when blocking pages. Blocked pages will appear to be unreachable or non-existent: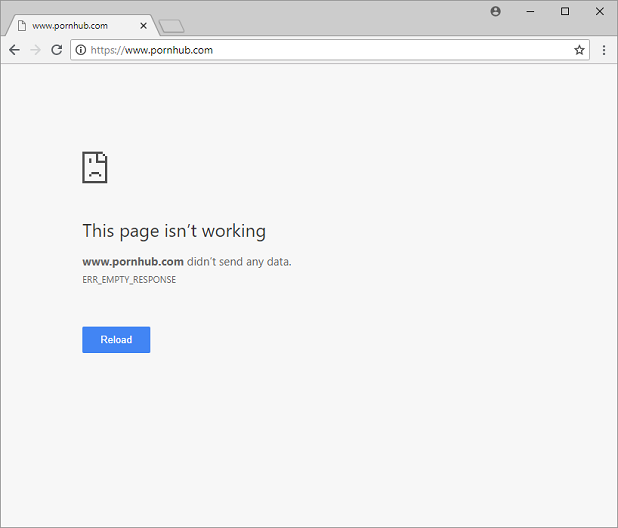 Main Features
Easy to use and low maintenance filtering: once installed it will immediately start filtering out and blocking porn websites, recording keystrokes, program usage and screenshots. No configuration or intervention needed!
Does not slow down your computer or Internet speed: uses very little to no system resources by implementing advanced content filtering algorithms to locate and block inappropriate content in web traffic.
Blacklists and whitelists with Time Restrictions: blacklist website blocking: block or time restrict all websites on a defined list and whitelist website blocking: allow access to websites on a defined list and block all other websites.
Filter porn in any web browser: HomeGuard porn filter is browser independent it blocks porn in all web browsers and all applications.
Stealth porn filtering: runs silently and unobtrusively blocking unwanted websites and any pornographic, sexual or harmful content.
Detailed web activity reports: records details of visited websites including time and duration of visit and blocked content.
Reviews

Softpedia.com:
"Cleverly designed and easy to use"


Softonic.com:
"....out of the box, HomeGuard Activity Monitor is massively impressive."
Other HomeGuard Activity Monitor Features
Keylogger
Program Blocker
Screenshots Capture
Network Monitor
USB Blocker
File Monitor
Printer Monitor
Internet Time Restrictions
Remote Monitoring
Chat Monitor
Email Monitor