Block or time restrict Facebook, Twitter, Instagram, Youtube and any distracting website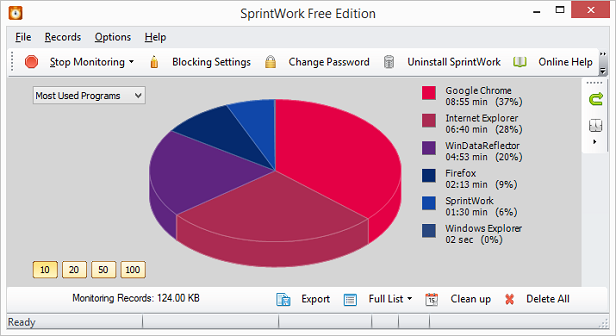 Detailed usage data of programs and websites with exportable reports.
SprintWork is a foolproof social networks and website blocker that lets you
block all online distractions
and time-wasters to allow you to focus on what is really important in your life. All while presenting you with detailed usage reports of programs, websites and total active computer usage time so that you can track and assess your progress and make the most out of the time spent on your computer.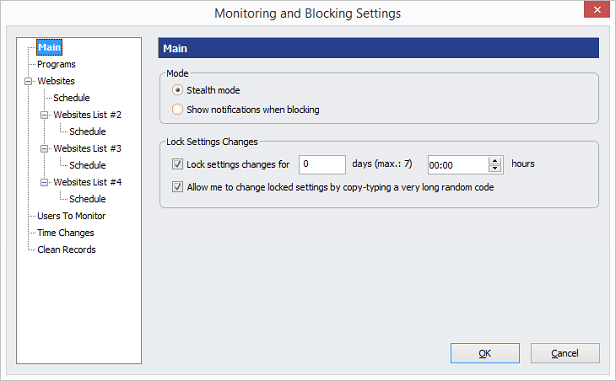 Once settings lock is set there is no way to disable SprintWork before the lock timeout expires.
SprintWork comes with a default block list of the most popular
social networking websites like Facebook, Twitter and Instagram
. You can add or remove any website you want from the list with support for wildcards to easily add or exclude possible variations or subdomains of certain websites. Blocking lists can either be always enabled or you can choose to only enable them on certain times of day or days of week.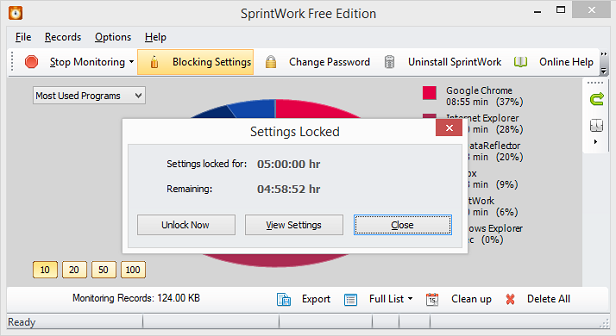 You can allow settings changes during lockdown time by copy-typing a long random code.
Once you've chosen your settings set the settings lock timeout to any amount of time you like and it becomes virtually impossible to stop or disable SprintWork until the timeout expires. Or, if you choose to, you can allow changes to the blocking settings before the lock expires by copy-typing a very long random code.